So I was thinking the other day how awesome it would be to be able to go on a road trip and visit all my bloggy friends. Seriously I think that is my dream vacation right now. Getting to meet all you guys hang out in your home town. Awesome!!
The first leg of my trip wouldn't be too long. I would head South on I-5 and hit up all my Seattle area buds. Actually most of them would tell you that they are not in Seattle, but eh to me if you live within 50 miles of Seattle, you live in Seattle. haha sorry guys. Anyway in no particular order
Jessica @ The Odell Yodel
We just found each other recently in blog land. The crazy thing is that we actually used to work together like 10 years ago! It took us awhile to figure this out, but what a coincident!
Sarah @ Life as Always
is another new blog friend. She could show me around all the neat places in downtown Seattle that I have never been.
Kristine @ Living Barefoot and Crazy
Oh geeze Kristine and I might get a little rowdy! Oh but it would be fun! Oh and Kristine would take me to a Seahawks game, and we would go tailgating!
Ariel @ Dreams to Do
I would go and meet her and her beautiful family. Hayes and Landon could play while we drank coffee and watched.
Kenzie @ Life and Lemons
Kenzie would take me out horseback riding and then we would come back so Chris and John would take us for a night out wheelin.
The next leg of my trip, I would head South into Oregon and visit with
Susannah @ Simple Moments Stick
We could check out the cute shops that Portland has to offer.
Then I would make my way over to Wyoming to visit
Vandy @ The Testosterone Three and Me
we would go for a drive up in the hills and take in the beauty of Wyoming.
Next stop would be New Mexico to visit Jennifer @ Cow Camp Tales. We would sit on her front porch and take in the ranch life. Hayes and her little ones would run wild and get into all sorts of trouble. Sorry no picture, but her blog is private.
From there I would pop on over to Texas and visit my girls.
Amanda @ Princess of the Panhandle
would have to work me into her busy schedule. She is a full time nurse who just got a promotion and is kicking ass! If she had time we could hit up the junk shops and have some girl time.
Crystal @ Next to Heaven
While Mason and Hayes played in their awesome backyard, Chris and Nate could get to know each other, because I am sure they would hit it off. Oh don't worry Crystal and I would find plenty to talk about to. Like how we are both going to stay home! High five!
Tammy Jo @ You Wouldn't Call It a Drinking Problem
My newest blog and Instagram buddy. You can bet we would kick back a couple of cold ones. We wold just hang out, because I have a feeling we have a LOT in common!
Then I would hop on over to Louisiana and hang out on the ranch with
Kelli @ Kelli's Krazyness
we would go our to eat some yummy Mexican and then she would take me shopping, since we have nothing like what she wears around here.
Then I would take a trip to Missouri and spend a lots of time with my bloggy BFF Nicole @ Life's a Beach. I would have to find something to occupy my time while she is doing the school thing. That's ok though, I have some family that lives a couple towns over.
On my way East I would stop in at Angie @ Newsome Family Diary. We would kick back out in her holler and enjoy good ole West Virginia. Sorry guys her blog is private too!
Next I would make my way to the East to Maryland to visit
Jenn @ A Country Girl's World
. She would take me are around and show me all the beauty of the buildings of our country's history.
Next stop would be up North to Canada. Jill @ Jill's World. I have a special project for Jill, she is going to kick my butt! Seriously I am so proud of this girl and how she has transformed her body this year. She is going to jump start me on my way. haha I think!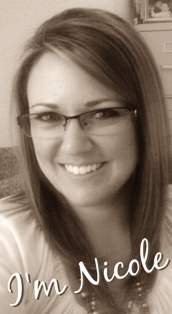 On my way back West I would dip back down into the US and visit Nicole @ Prairie Princess. I would just hang out with the cute preggo and enjoy the laid back life of Montana.
So I am thinking I need to branch out. How cool would it be to have a bloggy buddy in every state?
I don't think I have ever read a blog from Idaho. How about you guys, do you have a diverse demographic of friends or do most of the blogs you follow come from the same area?